Conference Aim
The aim of the 2023 INT International S.T.E.P. Conference is to awaken African professionals world-wide to their responsibility to re-build the broken moral and ethical, educational, economic, governance, social, communication, healthcare, and infrastructural system in Africa.
WHO SHOULD ATTEND
Experts, professionals, and emerging leaders who have passion for Africa transformation and are skilled within one or more of the following sectors:
Health & Social Sectors
Business and Entrepreneurship
good Governance and Policy Affairs
sports and Entertainment industries
IT & Communication & Media Industries
Engineering & Infrastructural Development
Education & Human Resource development, and other Critical areas of need in Africa
invited speakers and hosts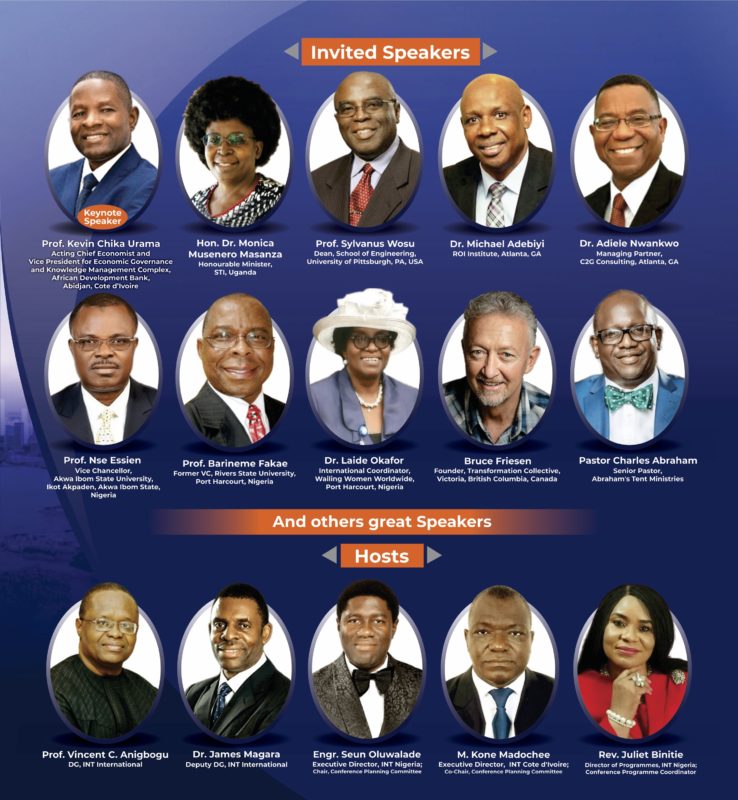 INT 2022 S.T.E.P. INTERNATIONAL CONFERENCE FAQs
What is the S.T.E.P. Conference all about?
The 2022 INT International S.T.E.P. Conference is about awakening African professionals world-wide to their responsibility to re-build the broken moral and ethical, educational, economic, governance, social, communication, healthcare and infrastructural systems in Africa.
Continue reading